Ask a Reporter is the live meetup series where Los Angeles Times journalists discuss the news and answer your questions about the stories we cover.
Visit our Twitter profile or Facebook page to share your questions in advance or during events.
June 29: Explore Global California
Times foreign correspondent Jaweed Kaleem is based in London, where he has launched a multimedia series exploring California connections beyond the nation's borders. In Global California, Jaweed explores the complex relationship between the West Coast and the rest of the world.
On June 29 he discussed recent stories that tap into Golden State in the EU, from the new wave of Californian expats relocating to Portugal to how California is becoming a growing culinary pipeline to Europe. Jaweed also answered reader questions during the live event.

Where: Watch this Ask A Reporter event on YouTube, Twitter and Facebook.
Bio: Jaweed Kaleem joined the Times as a national correspondent in 2016. He has covered politics, religion, the environment and the Obama, Trump and Biden presidencies for the publication. Previously, he worked as a religion reporter at HuffPost and the Miami Herald.
June 24: Beyond Roe. Vs. Wade: The future of abortion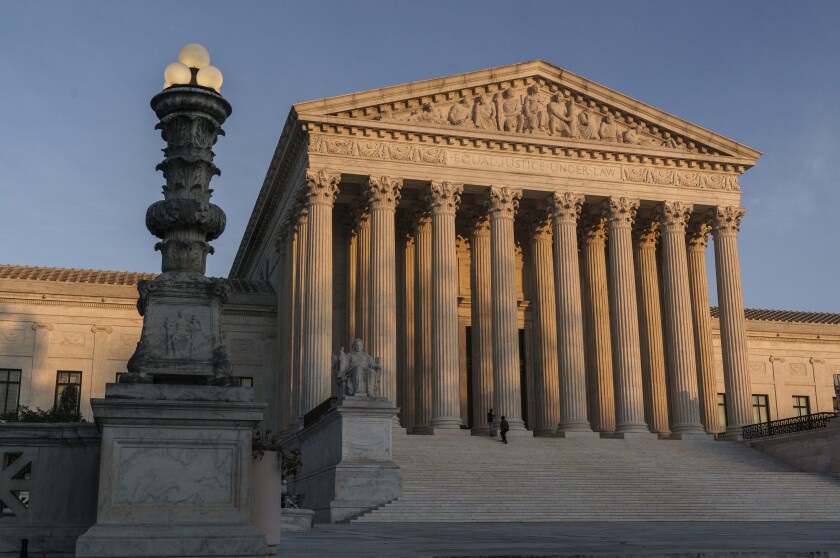 We hosted a series of live conversations from the L.A. Times newsroom about the U.S. Supreme Court decision overturning Roe vs. Wade. Columnist Patt Morrison talked with reporters in the field in California and across the nation throughout the day.
Here's where you'll find them:
Legal future: Supreme Court reporter David Savage returned to discuss reactions and repercussions during a tumultuous day. 5 p.m. PT Watch on Twitter and YouTube.
California-Arizona connection: Columnist Erika D. Smith discussed networking between health care providers in the West. 4 p.m. PT Watch on Twitter and YouTube.
Beyond abortion rights. Columnist Anita Chabria looked at the impact on other rights in the wake of the decision. 3 p.m. Watch on Twitter and YouTube.
Before Roe vs. Wade: Editor Maria LaGanga discussed the origin of the abortion fight that began with a California woman now living in Montana. 2 p.m. Watch on Twitter and YouTube.
Today in Texas. National correspondent Molly Hennessy-Fiske talked about the future of abortion here. 1 p.m. PT Watch on Twitter and YouTube.
Future of abortion. National correspondent Jenny Jarvie reported from Atlanta. Noon. Watch on Twitter and YouTube.
California takes a stand: Sacramento reporter Melody Gutierrez looked at the response across the state. 11 a.m. PT. Watch on Twitter and YouTube.
The legal fallout: From Washington, D.C. Supreme Court reporter David Savage discussed the decision and the path ahead. 10 a.m. PT. Watch on Twitter or YouTube.
Follow our coverage at latimes.com.
The Festival of Books
The Los Angeles Times Festival of Books welcomed more than 500 authors, artists, chefs, celebrities, journalists and musicians on April 23-24. A crowd of 155,000 book lovers attended as the festival returned to the USC campus after a two-year hiatus.
The festival's Ask A Reporter stage featured Times staffers discussing some of the most interesting, innovative work at the paper right now.
Saturday, April 23
Ask the editor: Times Executive Editor Kevin Merida in conversation with columnist Carolina A. Miranda. 10:30 a.m.
Le Bron James and L.A.'s superstar tradition: Deputy Sports editor Iliana Limón Romero moderated as sports writer Broderick Turner, columnist Bill Plaschke and TV editor Matt Brennan discussed James' impact as he follows in the footsteps of the Showtime Lakers, highlighted in the HBO mini-series "Winning Time." 11:45 a.m.
State of youth mental health: Jaclyn Cosgrove, assistant editor of mental health, in conversation with Robin Stevens, USC associate professor of communication, and Dawn Therese Bounds, UCI assistant professor of nursing. 1 p.m.
How a travel writer set out to find the 101 best California experiences: Times travel writer Christopher Reynolds discussed his latest stories with Michelle Woo, West Coast experiences editor. 2 p.m.
My L.A.: Times photographer Genaro Molina shared 26 years of photographing the city. 3 p.m.
How to be a foster parent: Columnist Robin Abcarian in conversation with Charity Chandler-Cole, executive director of CASA of Los Angeles about the need for foster families in Los Angeles County. 4 p.m.
LA 2022: Inside the mayor, council and sheriff races: Gustavo Arellano hosted a podcast discussion with Julia Wick, Erika D. Smith and Alene Tchekmedyian. 5 p.m. UPDATE: Listen now.
Sunday, April 24
Understanding L.A.'s homeless crisis: Editorial board member Carla Hall moderated this discussion with reporters Ben Oreskes and Gale Holland. 10:15 a.m.
California's role as a climate and environmental leader: A conversation with environmental reporters Sammy Roth and Rosanna Xia. 11:30 a.m.
On the food beat in L.A.: Food team general manager Laurie Ochoa moderated a discussion with columnist Jenn Harris and food writer Stephanie Breijo about how they find stories, their biggest challenges during the pandemic and where they take out-of-town friends to eat. 12:30 p.m.
Short Docs: Nani Sahra Walker, director of L.A. Times Short Docs, previewed "The Picture Taking Experiment," in a conversation with director Patrick Shen. 1:30 p.m.
Covering America through the lenses of race and culture: National reporter Tyrone Beason discussed his work as a roving national reporter. 2:30 p.m.
How to tell your story: A writing workshop with Steve Padilla, editor of the front page "Column One" feature. 3:30 p.m.
Creating compelling video for multiple platforms: Times video editors Erik Himmelsbach-Weinstein, Maggie Beidelman and Robert Meeks shared their stories. 4:30 p.m.
The full Festival of Books lineup is here. Ask a Reporter discussions are free.
Ask a Reporter: The future of L.A.'s child welfare system
On Jan. 20 investigative reporters Garrett Therolf and Matt Hamilton discussed their stories and answered reader questions about L.A.'s child welfare system during a conversation with county Board of Supervisors Chair Holly J. Mitchell.
Once again, the county's child welfare agencies are undergoing major scrutiny and leadership changes, and Therolf, Hamilton and Mitchell examined what's ahead in 2022. Columnist Anita Chabria moderated.
Watch: This virtual conversation is on YouTube or Twitter.
Therolf worked for the Times for a decade, focusing on stories about children and families living on the margins, and is currently a reporter at UC Berkeley's Investigative Reporting Program. He was the producer behind "The Trials of Gabriel Fernandez," a Netflix series about an 8-year-old Palmdale boy whose abuse, torture and 2013 murder at the hands of his mother and her boyfriend exposed systemic failures within the Los Angeles County Dept. of Children and Family Services and other agencies.
Hamilton is a Times reporter and won the 2019 Pulitzer Prize for investigative reporting. He and Therolf wrote a series of stories that revealed errors, misjudgments and bureaucratic conflict within the county's child welfare system, including among top supervisors, that blocked multiple opportunities to protect a four-year-old boy who died in 2019.
Read more: Anthony, Noah, Gabriel and beyond: How to fix L.A. County DCFS
Sports columnist Bill Plaschke
Regrouping after the devastating 2018 Camp fire, the Paradise High School Bobcats football team became a powerful symbol of a community coming together after unthinkable adversity.
On Nov. 17 columnist Bill Plaschke discussed his career as a sports writer and the stories behind "Paradise Found: A High School Football Team Rises from the Ashes" with Times Executive Sports Editor Christian Stone.
Where: Watch this virtual event on YouTube.
Plaschke's book follows the Paradise High Bobcats through their first season after fire leveled  their Northern California town in 2018. Read an excerpt.
Foreign correspondent Marcus Yam
L.A. Times photographer and correspondent Marcus Yam will be in conversation with Times foreign and national editor Jeffrey Fleishman on Nov. 10 at 7 p.m.
On Nov. 10 Times photographer and foreign correspondent Marcus Yam discussed his work in Afghanistan during a special edition of Ask A Reporter presented in partnership with Arizona State University. Yam was in conversation with foreign and national editor Jeffrey Fleishman at the new ASU California Center.
One of the few journalists in Kabul as the Taliban swept to power and American forces retreated, Yam chronicled refugee evacuations, stories of women in hiding, and a U.S. drone strike that mistakenly killed civilians. Born and raised in Kuala Lumpur, Malaysia, Yam left a career in aerospace engineering to become a photographer.
Reopening L.A. Schools
On April 29 at 6 p.m. Times journalists Sandy Banks, Howard Blume, Paloma Esquivel and Sonja Sharp discussed school reopenings in California and their coverage of education during the coronavirus pandemic.
The rise of anti-Asian hate crimes
On March 24, at 6 p.m. Times journalists Teresa Watanabe, Anh Do, Ada Tseng and special guest George Takei discussed the rise in anti-Asian hate crimes. They talked about the history of racist policies in California, how they've coped with recent violence and shooting in Atlanta, and ways to support the Asian community in this time. Watch the event on YouTube.

---