Amazon's 'All or Nothing' will return for a second season, with the Los Angeles Rams in the spotlight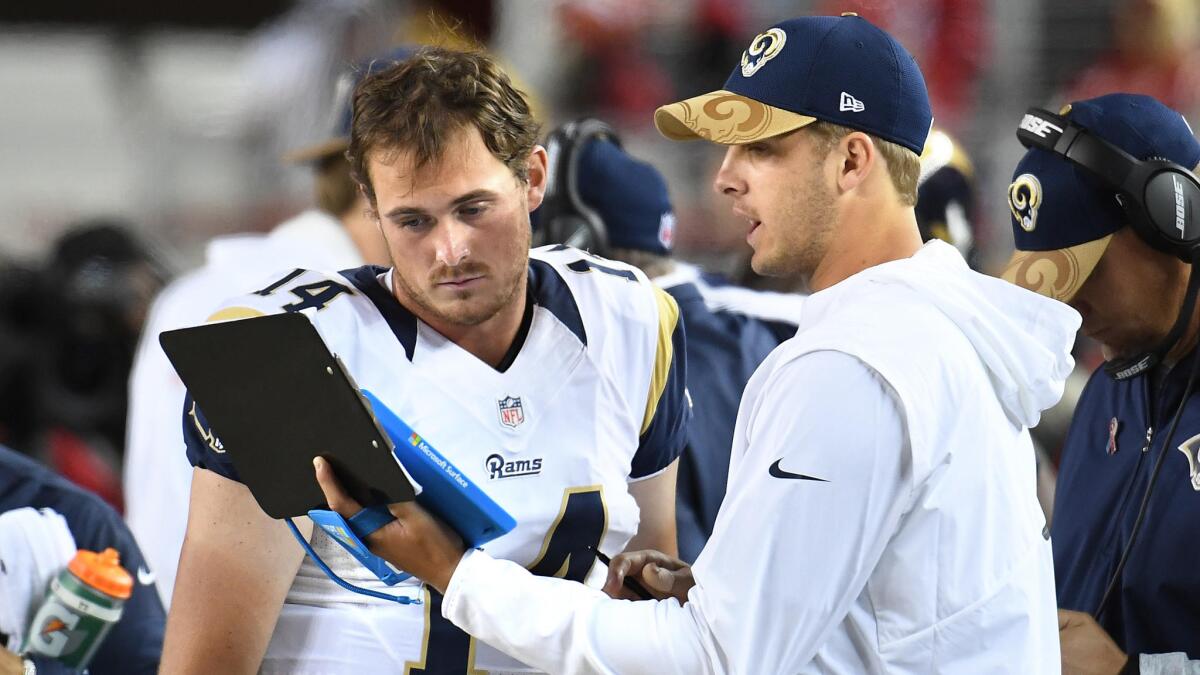 It's the Rams' time to shine, as Amazon announced Friday the renewal of the serialized sports documentary series "All or Nothing."
After the first season of the Emmy-nominated program followed the 2015 season of the Arizona Cardinals, Season 2 will focus on the Rams' 2016 season and their move back to Los Angeles from St. Louis.
The Rams went 4-12 in their first season back on the West Coast and have now scored nearly as many reality television seasons as they have wins. In 2016, both E!'s "Hollywood & Football" and HBO's "Hard Knocks: Training Camp With the Los Angeles Rams" detailed the team's struggle to acclimate to its new old home.
"'All or Nothing' brings Amazon Prime members a deep dive into the lives of professional athletes," Conrad Riggs, Amazon's head of unscripted original programming, said in a statement released Friday. "We are excited to highlight the L.A. Rams in Season 2, a team with a compelling story of relocation, rebuilding and reuniting with the city they once again call home."
Ross Ketover ("Hard Knocks," "Inside the NFL") and Pat Kelleher ("Hard Knocks," "30 for 30 -- Four Falls of Buffalo") are executive producers of the project with Keith Cossrow ("A Football Life") serving as show runner.
"Since bringing pro football back to the Los Angeles region last year after a 21-year absence, we have been committed to giving NFL fans an up-close view of our journey," Kevin Demoff, the Rams' executive vice president of football operations and chief operating officer, said in Friday's statement. "We are pleased that NFL Films captured this important chapter in the NFL's history and are looking forward to working with Amazon to bring this behind-the-scenes look at our team to their customers."
No release date for the second season of "All or Nothing" has been announced. The 2017 NFL season kicks off on Sept. 7.