From the Archives: George Michael's got 'Faith' and lots more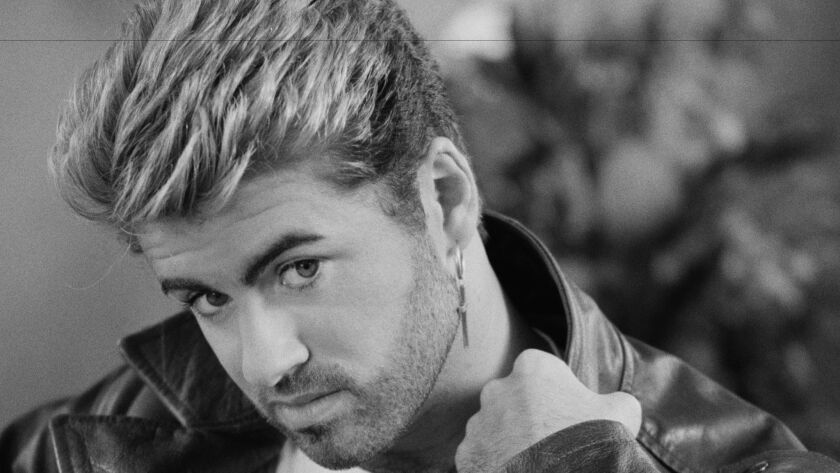 Singer-songwriter George Michael died Dec. 25, 2016, according to his publicist. He was 53. In a 1988 article, his managers talk about Michael's transition into a solo artist.
This is definitely George Michael's week.
The 24-year-old British pop star's first solo album, "Faith," jumps to No. 1 on Billboard magazine's national sales chart, ending a nine-week reign by the "Dirty Dancing" sound track. Michael's album is the first solo debut to top the chart since Stevie Nicks' "Bella Donna" in 1981.
The former leader of the bubblegum duo Wham! is also the subject of a highly complimentary cover story in the current issue of Rolling Stone magazine. The article hails Michael's LP as a "brilliant solo debut" and a "startling state-of-the-art dance album."
The odds against achieving these career milestones are long for any recording artist, but were particularly long for Michael, who was saddled just a year ago with a teeny-bopper image as a result of fluffy Wham! hits such as "Wake Me Up Before You Go Go."
The ease with which the bearded singer-songwriter has shed his bubblegum image has surprised industry insiders.
Rob Kahane, who has been involved in directing Michael's career since 1984, said that "all the odds were against something like this happening."
Sitting in the office of Lippman/Kahane Management in Beverly Hills, Kahane, 32, added, "If they had to lay money down a year and a half ago on him being successful, most people would have laid it against him."
In a separate interview, Freddy DeMann, who manages Madonna and Lionel Richie, compared Michael's emergence as a serious artist to Madonna's recent critical breakthrough.
"It's just a matter of growth," DeMann said. "Some people were dismissing Madonna after the first album and into the second album, but she's gotten more respect over the years. I think George is doing the same thing.
"Every artist has to grow and I think both of them have the innate talent to do it. There are others who don't and they fall by the wayside."
How has Michael been able to achieve this transformation in an industry where images, once fixed, tend to become frozen?
Kahane and partner Michael Lippman pointed to several factors: the controversy surrounding Michael's 1987 smash "I Want Your Sex," the broad-based success of his duet with Aretha Franklin on "I Knew You Were Waiting (For Me)" and the maturation of his video image.
It took the furor over "I Want Your Sex"-one of the most sexually explicit hits ever to crack the Top 10-to shatter Michael's bubblegum image.
Kahane noted, "That was a turning point in the way people perceive George Michael as an artist. It was the first time since I've been involved in George's career that people were asking serious questions about his music."
Lippman, 41, said that the uproar about the record "snowballed beyond our wildest dreams. The more radio stations refused to play it, the more people talked about it. It was the cause celebre of last summer."
Lippman-who has managed Melissa Manchester and Bernie Taupin for nearly a decade (and who unofficially managed David Bowie for four years in the '70s)-added: "The controversy over `I Want Your Sex' helped create a reaction toward George that if the rest of the music (on the `Faith' album) was as good, people would respond to it."
Though the controversy turned out to be good for the record-and for Michael's career-his managers initially were afraid that negative fall-out from "Sex" might hurt him. So they hedged their bets, and placed the song in the "Beverly Hills Cop II" sound track.
"We were concerned that people would overreact to it," Lippman explained, "so we decided to put it in a very safe environment (the `Cop II' sound track), to take a little edge off it and to soften any kind of controversy."
Lippman's thoughts on the matter now? "There's nothing wrong with a little controversy," he said with a smile.
Michael's first single after the demise of Wham!-a duet with Aretha Franklin-was also designed to present a more mature image. The song was a smash on R&B and adult contemporary radio stations in addition to the Top 40 outlets that traditionally played Wham! records.
Kahane-who was Wham!'s booking agent before he began co-managing Michael a year ago-also pointed to the role of video in changing Michael's image.
"I think George has done a brilliant job taking his videos and his visual image to a more mature level than `Wake Me Up Before You Go Go,' " he said.
Kahane winced when he recalled the teeny-bopper look of that 1984 clip: "C'mon-the guy was in shorts jumping around on stage with girls waving in the background."
What makes Michael's current success so striking is the fact that few former teen idols-Michael Jackson excepted-have gone on to enjoy credibility as respected record makers.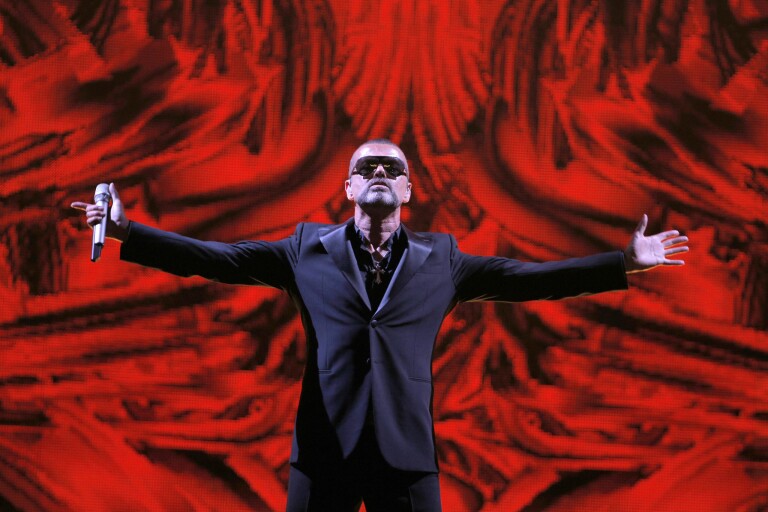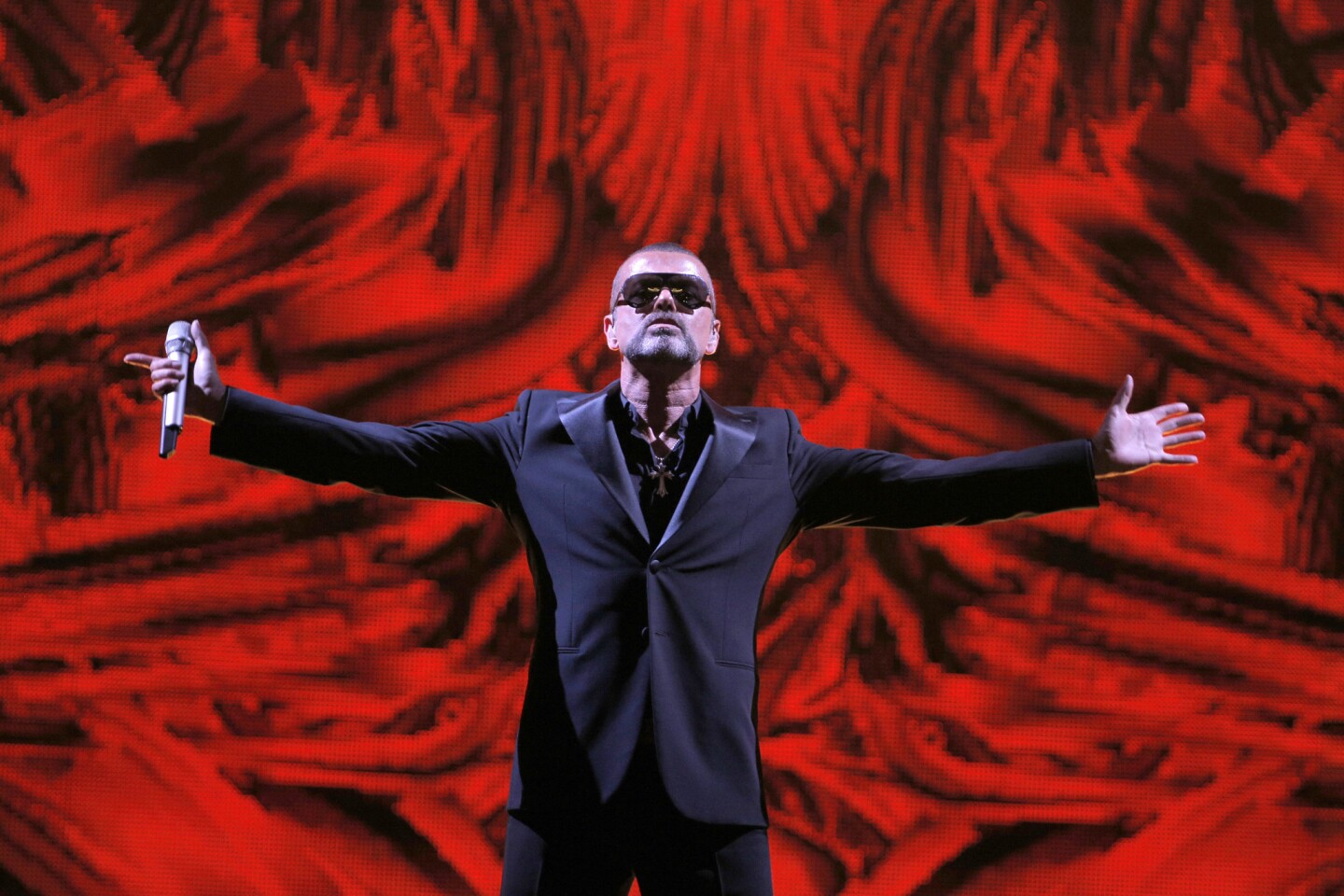 British singer George Michael performs at a concert in Paris in 2012 to raise money for an AIDS charity.
(Francois Mori / Associated Press)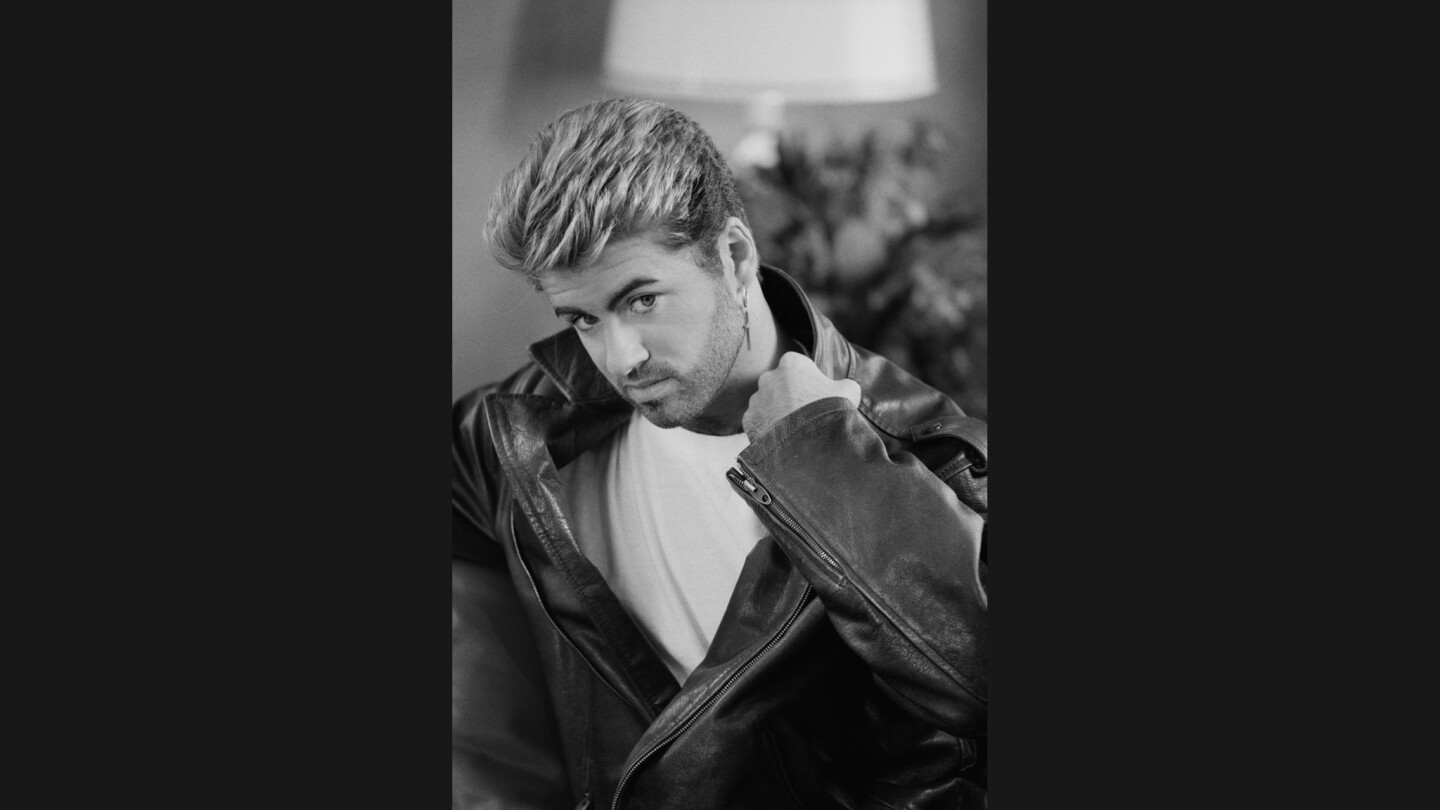 English singer and songwriter George Michael during the Japanese/Australasian leg of his "Faith World Tour" in February-March 1988.
(Michael Putland / Getty Images)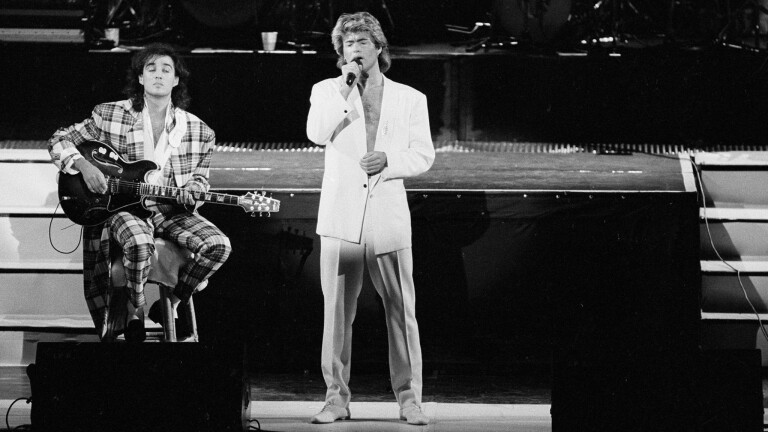 George Michael and Andrew Ridgeley of the British group WHAM! perform during a concert in Peking, China April 7, 1985.
(ASSOCIATED PRESS)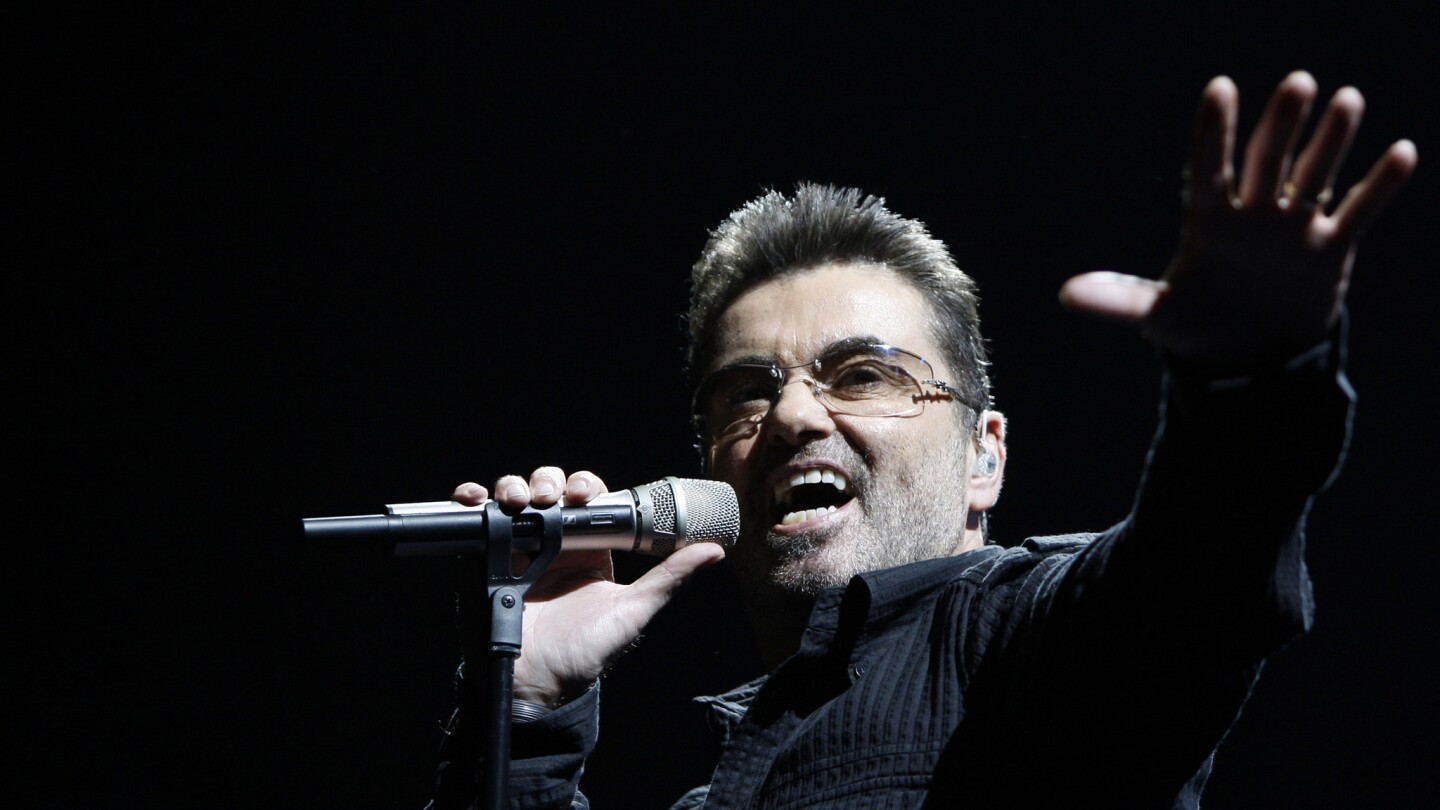 Singer George Michael performs during his "Live Global Tour" concert in Inglewood in 2008.
(Matt Sayles / Associated Press)
British singer George Michael performs during the closing ceremony at the 2012 Summer Olympics in London.
(Matt Slocum / Associated Press)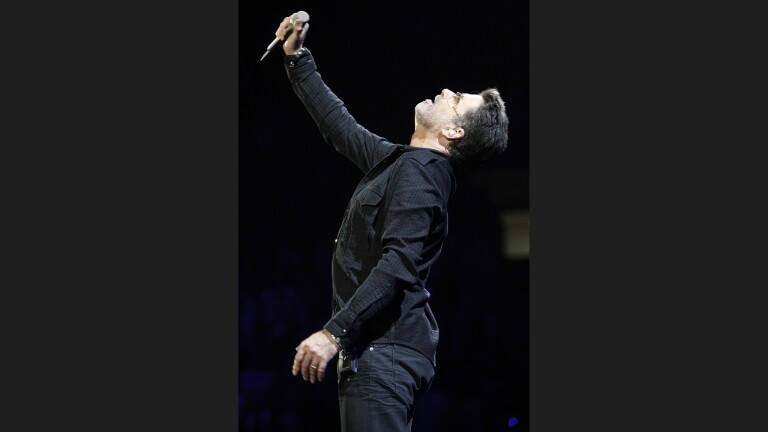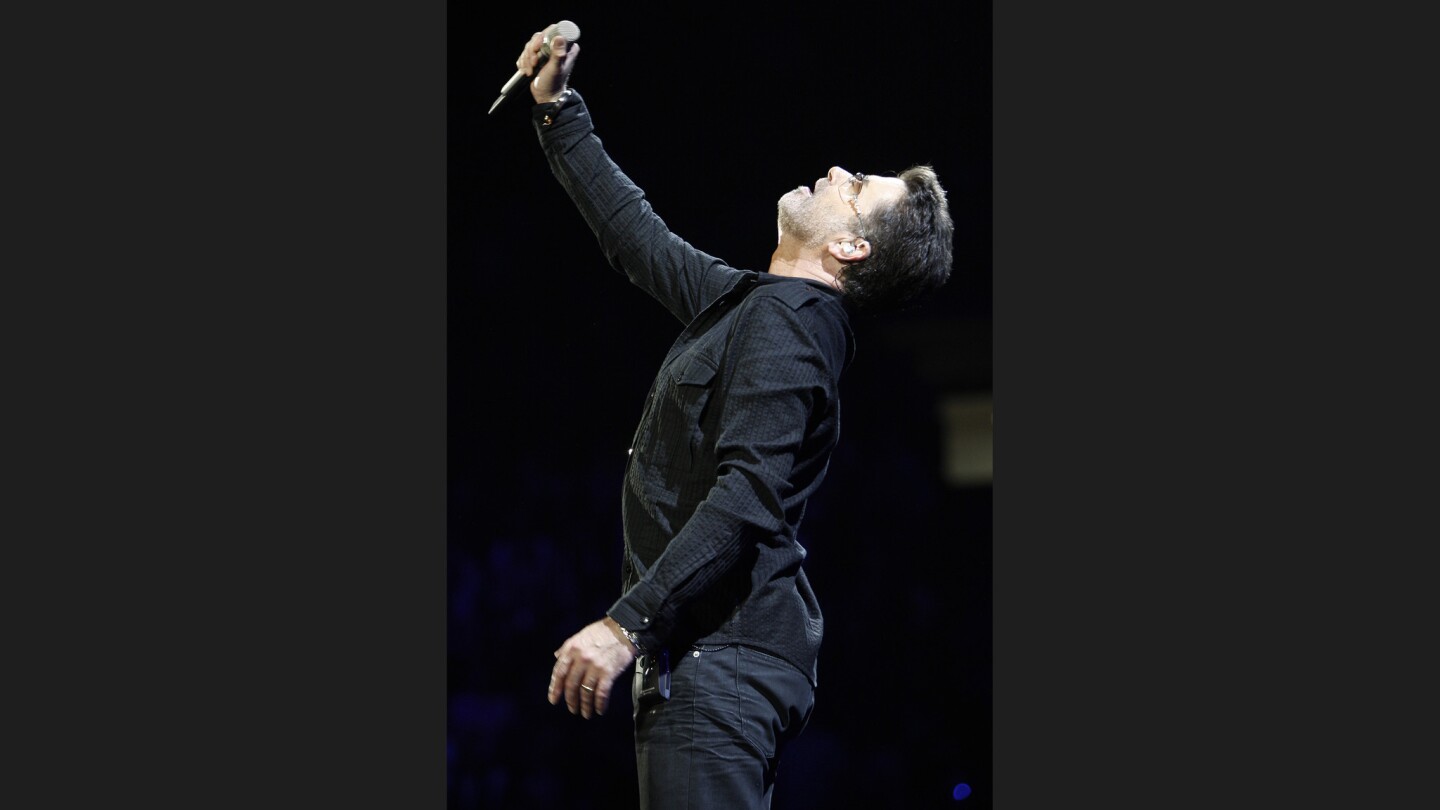 Singer George Michael performs during his "Live Global Tour" concert in Inglewood in 2008.
(Matt Sayles / Associated Press)
British pop singer George Michael performs during his 25 Live concert at the Wembley Stadium in London June 9, 2007.
(ADRIAN DENNIS / AFP/Getty Images)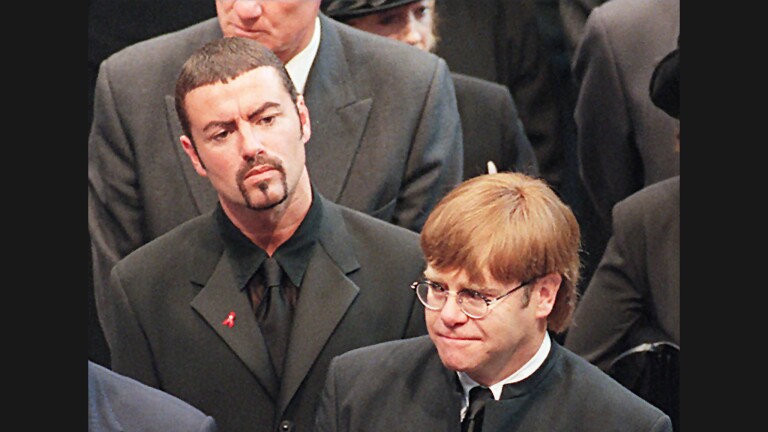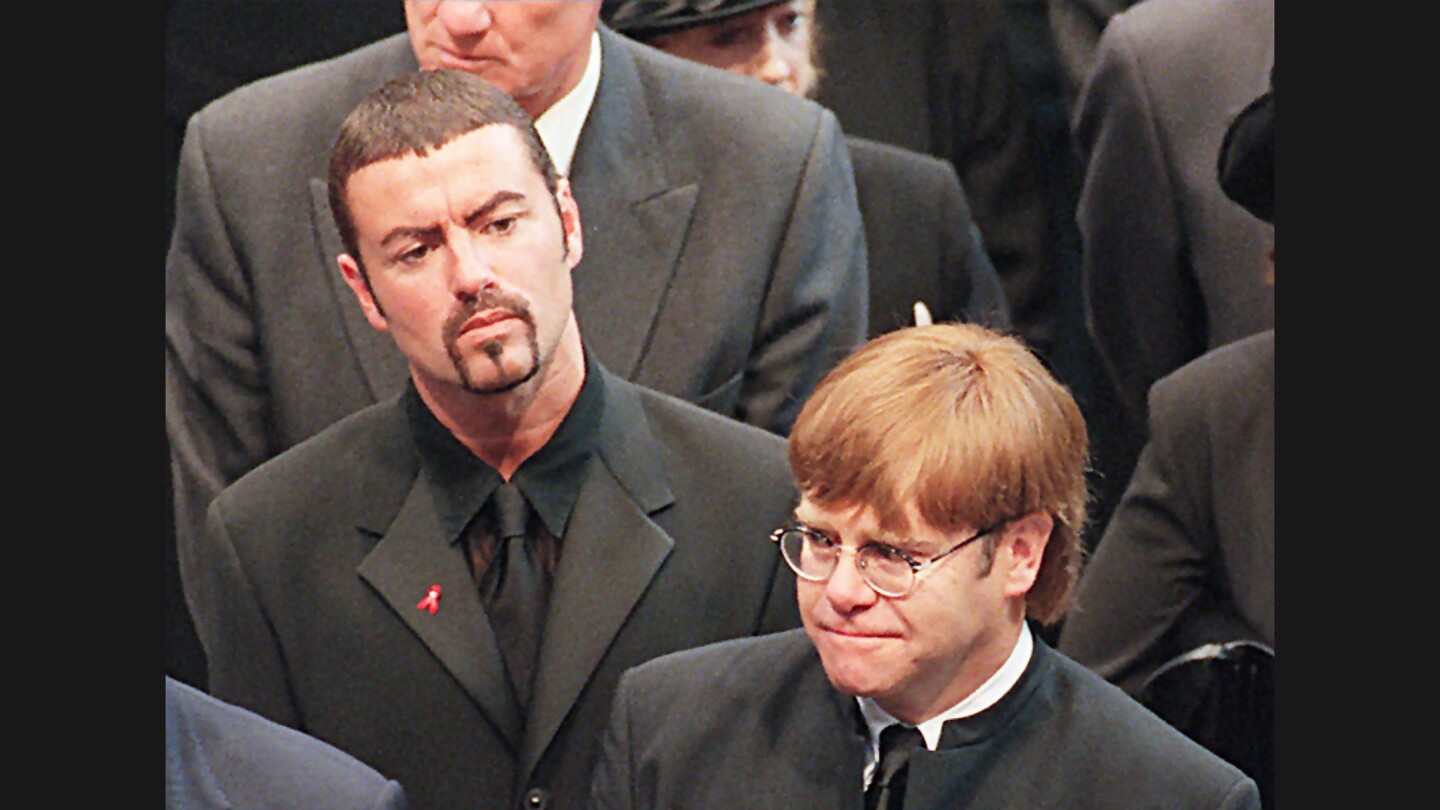 Pop stars George Michael (L) and Elton John (R) leave Westminster Abbey following the funeral service of Diana, Princess of Wales September 6, 1997.
(JOHNNY EGGITT / AFP/Getty Images)
Accompanied by other musicians and children from Africa, British singer George Michael waves goodbye in the finale of the Live 8 concert in Hyde Park, London, in 2005.
(Lefteris Pitarakis / Associated Press)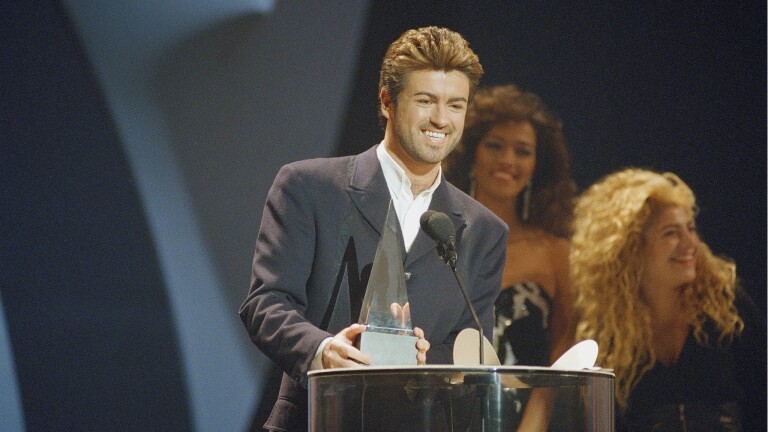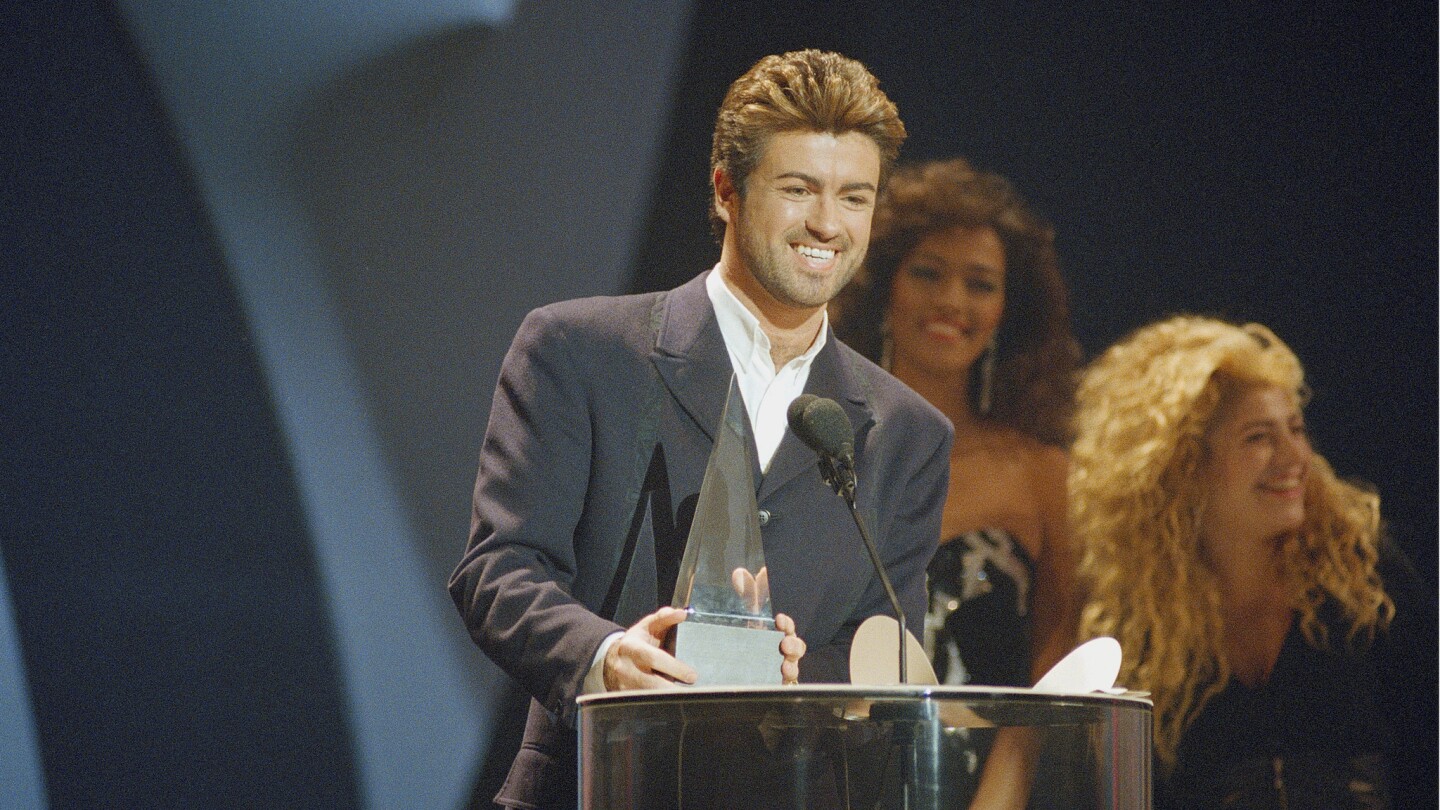 George Michael accepts one of his three American Music Awards during ceremonies in Los Angeles December 31, 2009.
(Alan Greth / ASSOCIATED PRESS)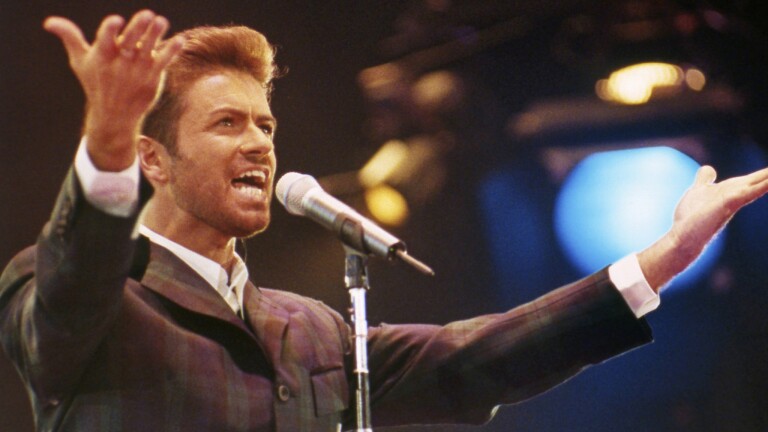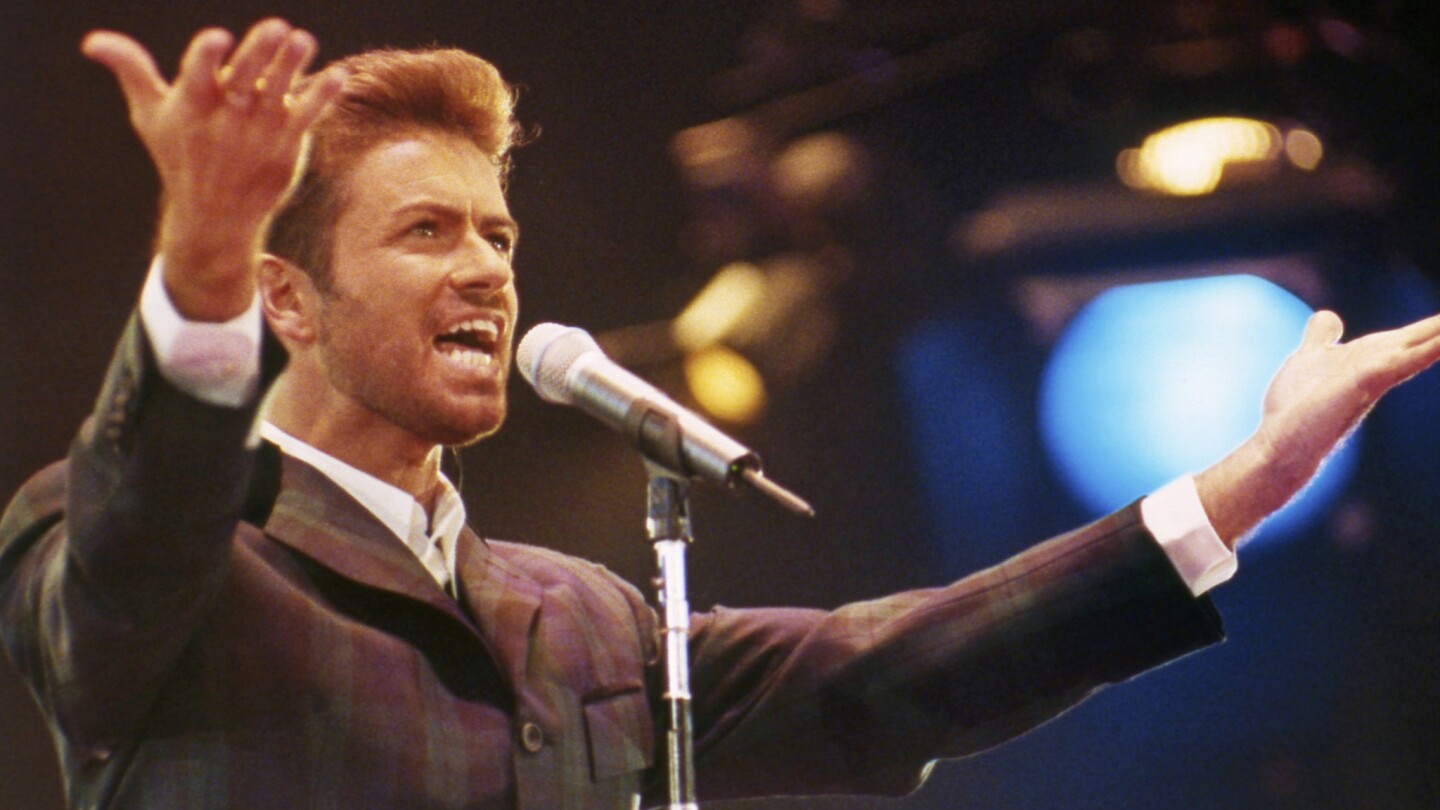 George Michael performs at "Concert of Hope" to mark World AIDS Day at London's Wembley Arena December 2, 1993.
(Gill Allen / AP)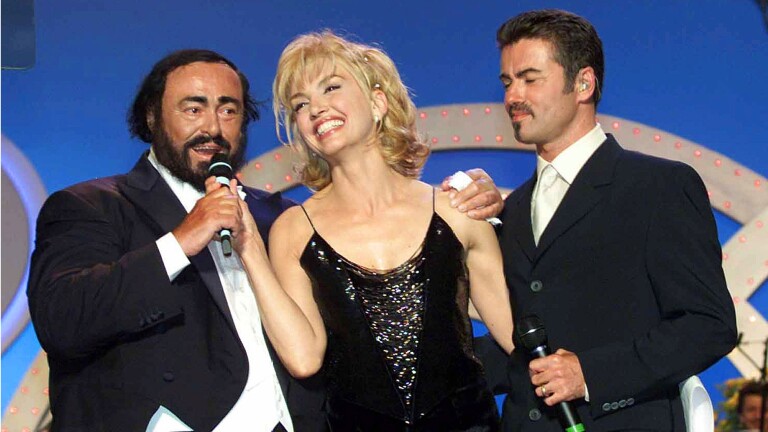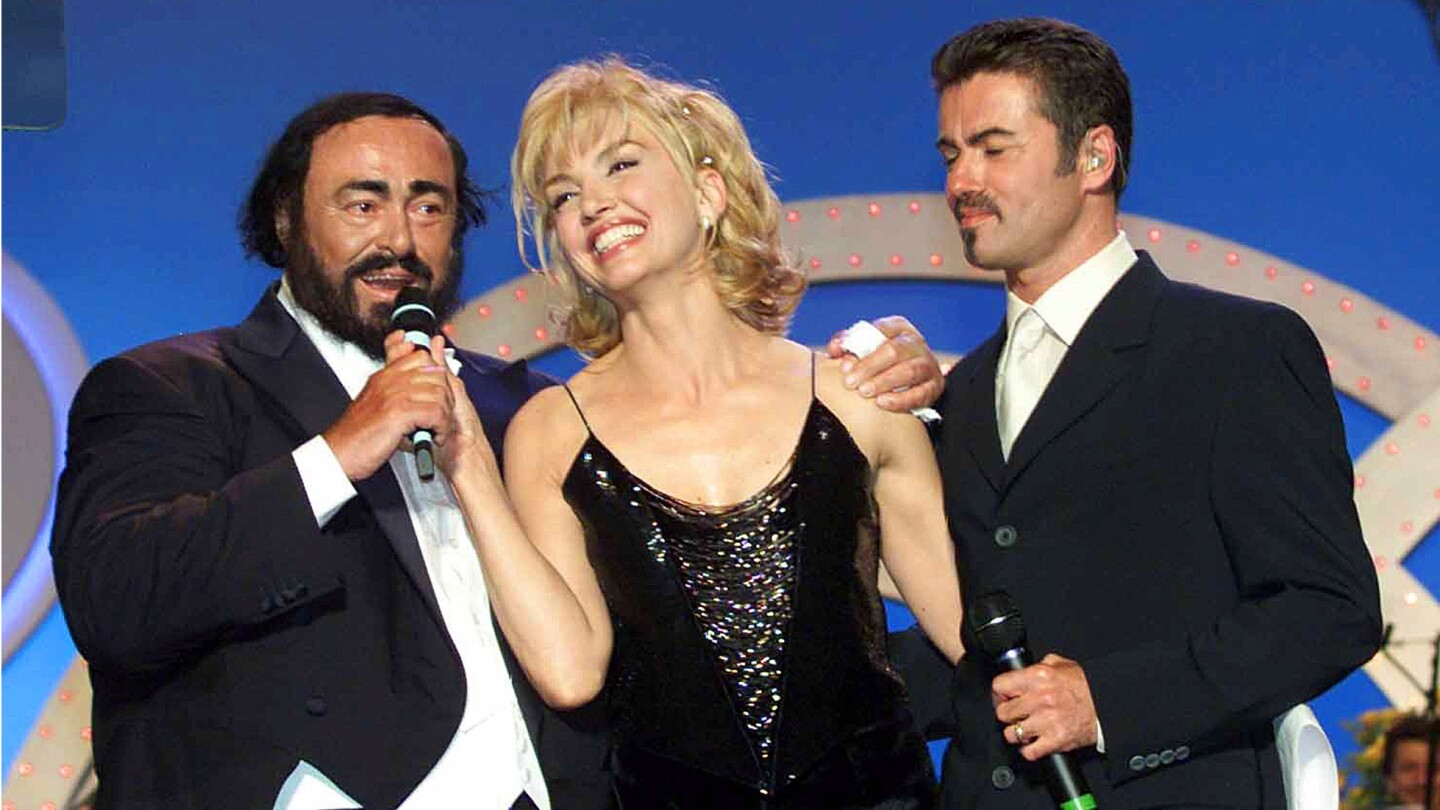 Italian tenor Luciano Pavarotti, left, Italian showgirl Milly Carlucci and British singer George Michael perform at the Pavarotti and Friends International benefit concert for Tibetan and Cambodian children, in Modena, Italy, on June 6, 2000.
(Renato Ferrini / Associated Press)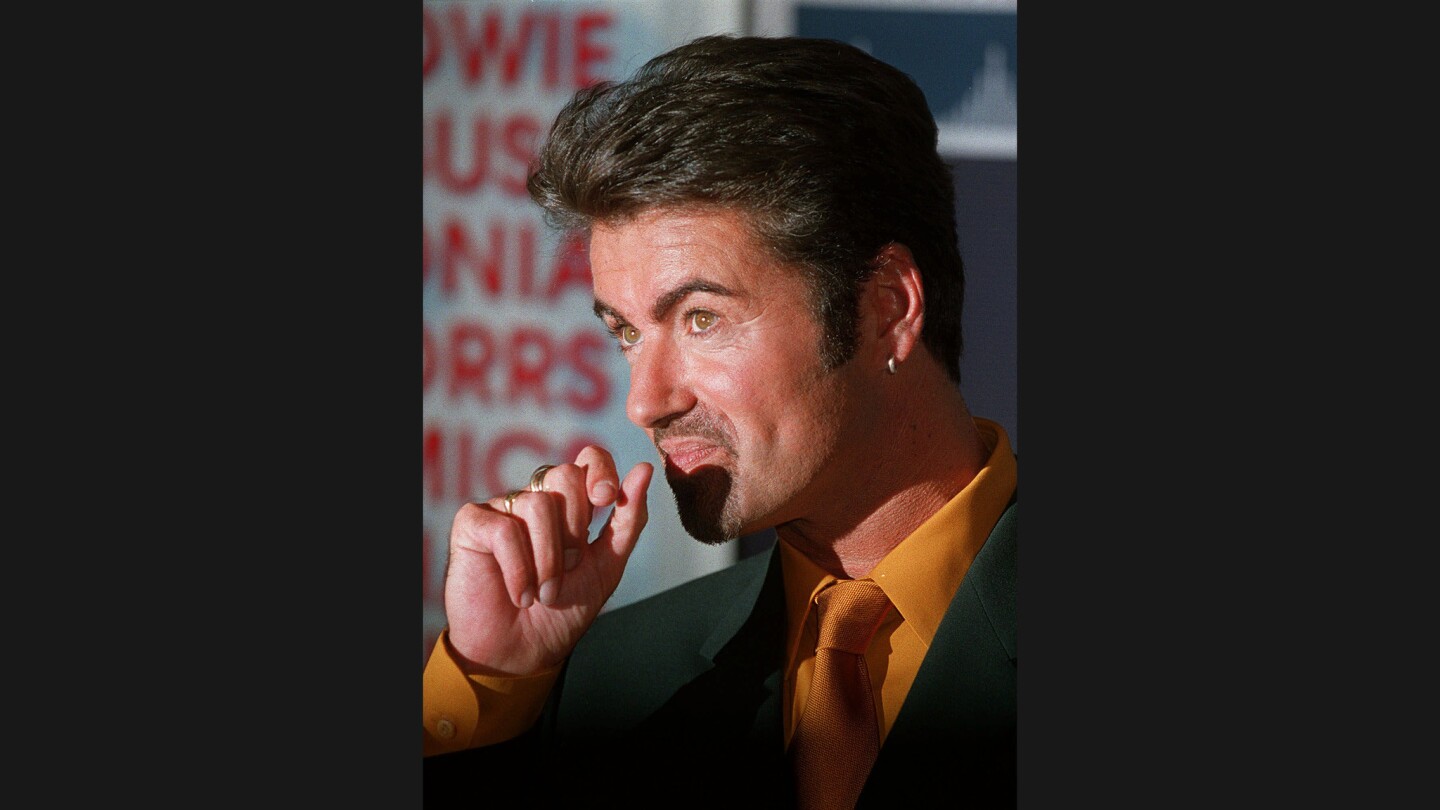 British singer George Michael at a photo call in central London in 1999 to promote a concert for refugees in Kosovo and Sudan.
(Alastair Grant / Associated Press)
George Michael, left, and Stevie Wonder perform "Living for the City" at the "Fourth Annual VH1 Honors" in Universal City, Calif., in 1997.
(Mark J. Terrill / Associated Press)
Pop star George Michael, 30, outside the Royal Courts of Justice in London, Monday, Oct. 18, 1993 at the start of his court action against Sony Music Entertainment (UK) Ltd.
(ALISTAIR GRANT / ASSOCIATED PRESS)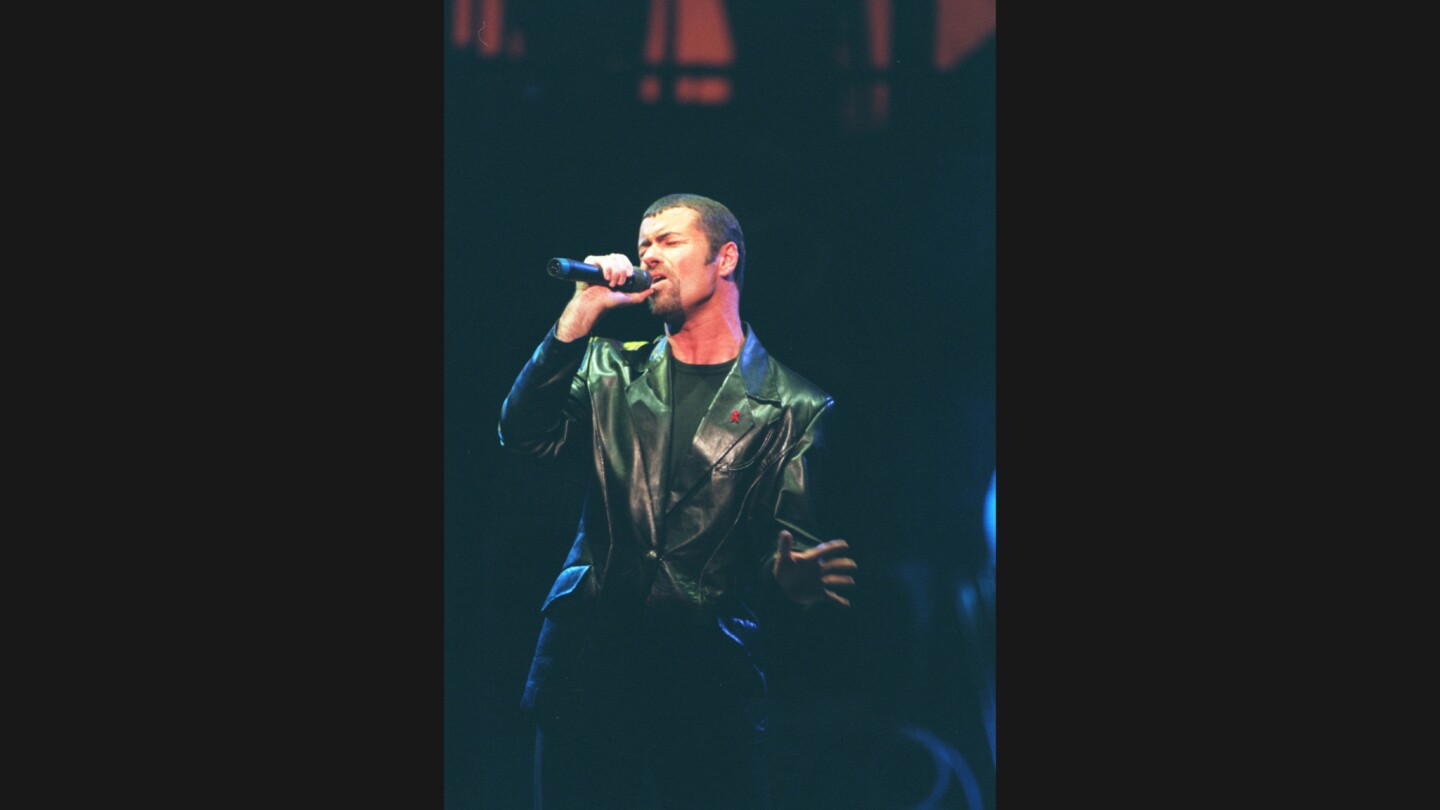 George Mitchel performs for the first time in about five years at the Commitment to Life Aids benefit concert in 1995.
(Lori Shepler / Los Angeles Times)
George Michael of Wham, center-left, concert promoter Harvey Goldsmith, U2 lead singer Bono Vox, Paul McCartney and Queen lead singer Freddie Mercury perform during the Live Aid famine relief concert finale July 13, 1985 at Wembley Stadium in London, England.
(JOE SCHABER / AP)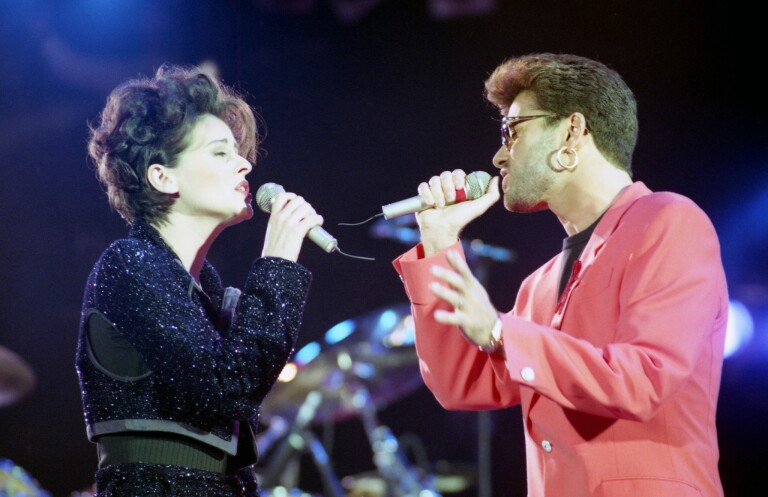 British singers George Michael, right, and Lisa Stansfield perform together at the Freddie Mercury Tribute Concert at London's Wembley Arena in 1992.
(Gill Allen / Associated Press)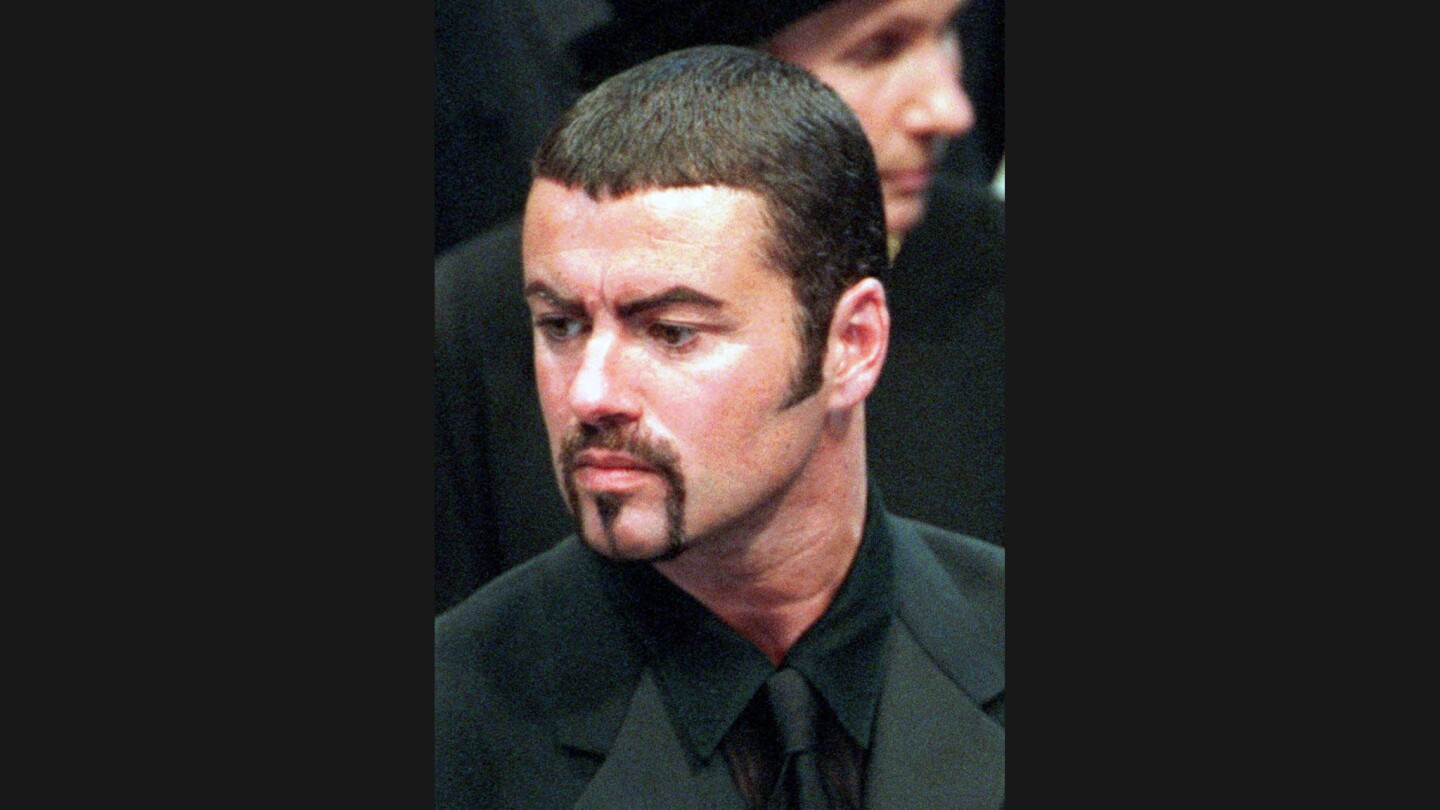 George Michael is shown in this Sept. 6, 1997, file photo. The British pop singer has died at the age of 53.
(Peter De Jong / Associated Press)
Singing great Aretha Franklin, right, joins George Michael during his Faith World Tour in Auburn Hills, Mich., in 1988.
(Robert Kozloff / Associated Press)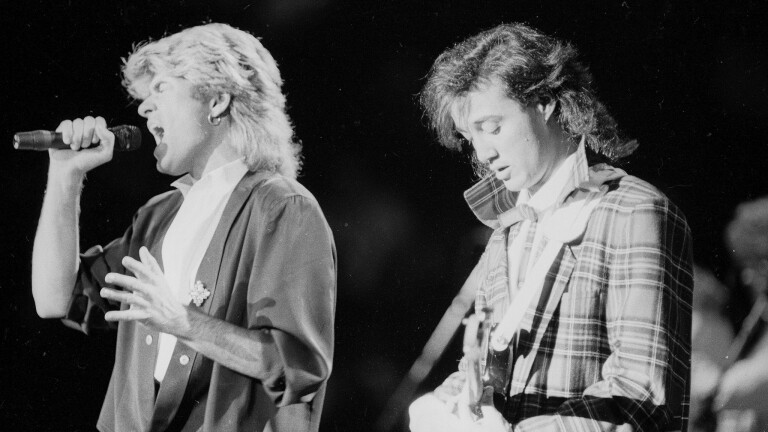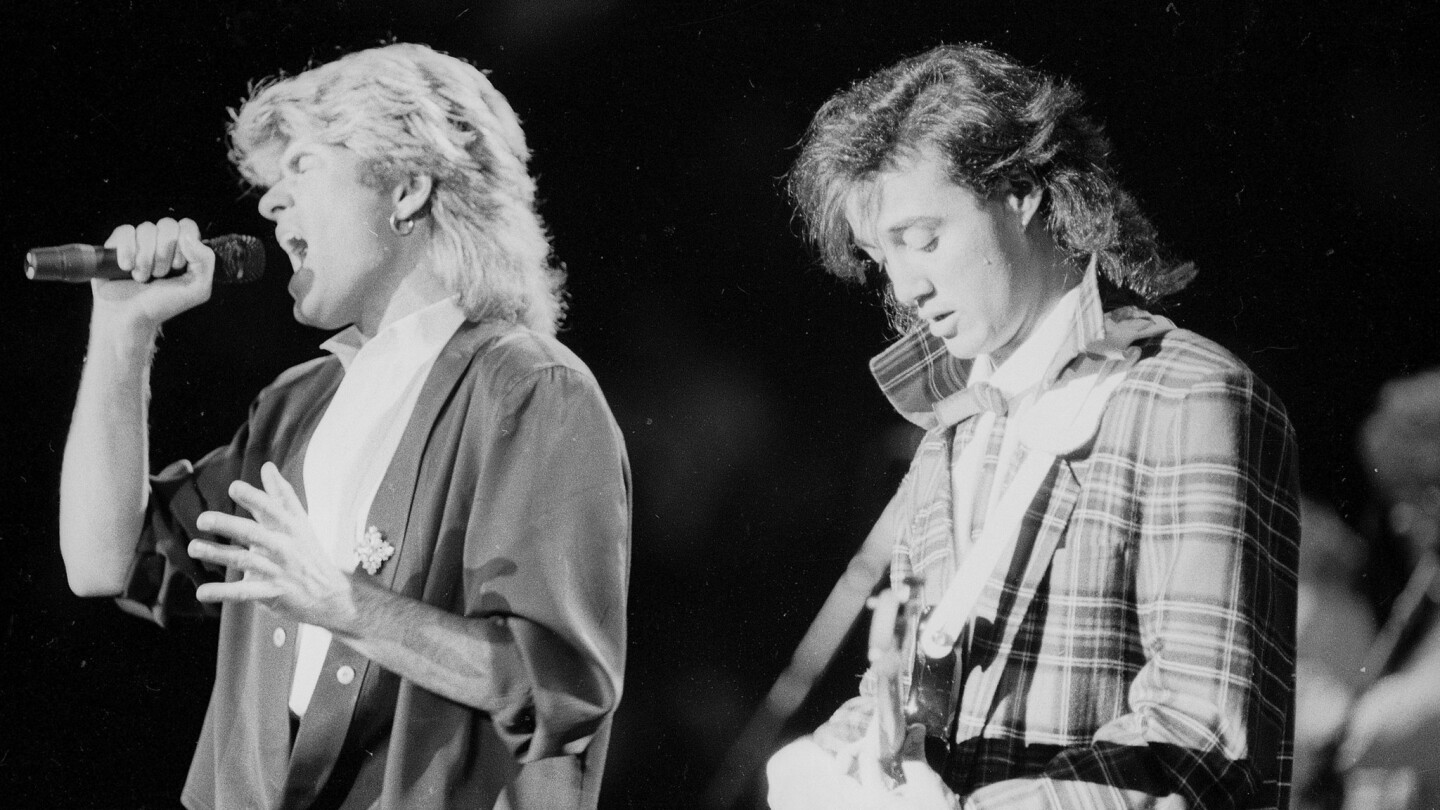 George Michael, left, and Andrew Ridgely of the pop duo Wham! perform in Peking before a capacity audience of Chinese and foreign fans on April 7, 1985.
(Neal Ulevich / Associated Press)
Kahane suggested that one reason that Michael has been able to buck the odds is that there were occasional moments in Wham!'s career when the duo-consisting of Michael and Andrew Ridgely-seemed to be more than a standard teen act.
The main Wham!-era release that didn't fit the bubblegum mold was "Careless Whisper," a sophisticated pop ballad that was a worldwide smash for Michael three years ago.
"That's the type of song where people go, `Wow! This guy's in a pop band?,' " Kahane said. "He was making musical statements that were not coinciding with his image. That's one reason he's been able to overcome the image."
The next big test for Michael is his first solo tour, which is scheduled to begin Feb. 19 in Tokyo. The U.S. leg of the tour is slated to begin Aug. 1, with local dates tentatively set for October at the Forum and Irvine Meadows Amphitheatre.
Unlike Wham!'s farewell tour in 1985, which concentrated on giant stadiums, this tour will emphasize mid-sized arenas.
Kahane said that the change of venues is in keeping with the image that Michael is trying to project.
"Stadium shows create a certain hysteria that George wants to stay away from," he said. "He doesn't want young screaming girls in the audience. He would prefer people to listen to the music."
---
The complete guide to home viewing
Get Screen Gab for weekly recommendations, analysis, interviews and irreverent discussion of the TV and streaming movies everyone's talking about.
You may occasionally receive promotional content from the Los Angeles Times.