Should migrant workers be allowed to sleep in bunk beds?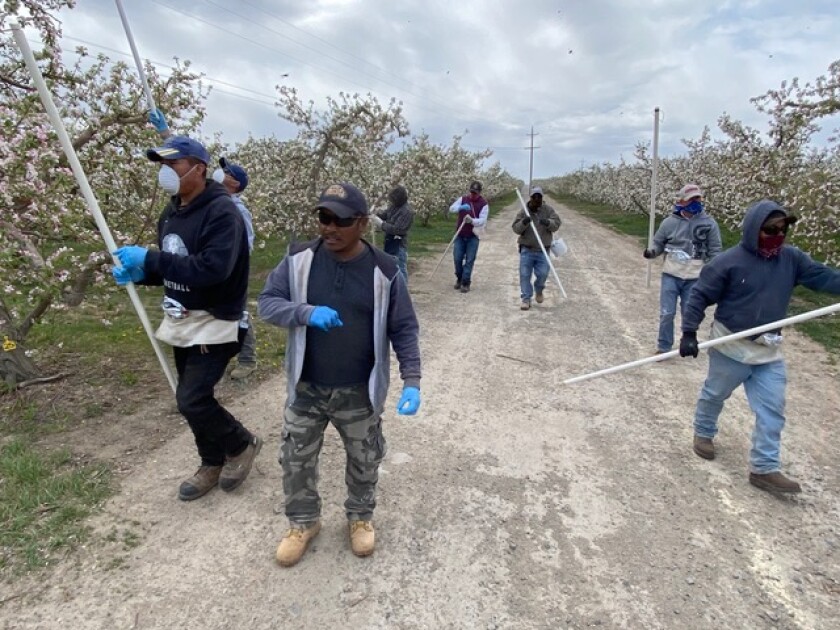 YAKIMA, Wash. — The price and availability of apples in grocery stores this fall could come down to a critical question on the farm: whether migrant workers should sleep in bunk beds.
Each spring, as many as 30,000 farm laborers — most of them from Mexico — begin arriving in Washington state on guest worker visas and live in close quarters in housing that employers are required to provide. A typical room has two bunk beds.
The coronavirus pandemic has thrown the system into disarray, with public health officials and the union representing the workers warning that the sleeping arrangement could spread infections.
But farmers say banning employees from sleeping in top bunks — as the state has proposed — would force them to cut their work forces in half and drive many into bankruptcy, devastating the region's economy and the nation's fruit supply.
Washington produces 65% of the country's $2.4-billion fresh apple crop, as well as cherries, peaches, berries and other fruit.
Representatives from the United Farm Workers and the powerful farm lobby spent seven hours Wednesday in an online meeting organized by Gov. Jay Inslee's office to discuss the draft regulations with health, labor and industry officials.
In the meantime, workers are already arriving under contracts signed months ago.