Jenn Harris and Lucas Kwan Peterson visit Jollibee, KFC, Popeyes, Krispy Krunchy and Church's Chicken to find the best fast-food fried chicken.
The sudden closures came as a shock to Curry House employees and managers, many of whom said they were given no advance notice.
The Korean mandu franchise Chang Hwa Dang is now open in Koreatown.
Los Angeles Times Food videos
On Now
Jenn and Lucas rank the best fast food fried chicken in L.A. | The Bucket List
11:58
On Now
Where to find the best Taiwanese fried chicken in the San Gabriel Valley | The Bucket List
9:09
On Now
Jenn discovers the secrets to making scientifically perfect fried chicken | The Bucket List
11:59
On Now
Lucas goes to Mexico City for carnitas, pan dulce, tlacoyos, tacos and more! | Off Menu
13:51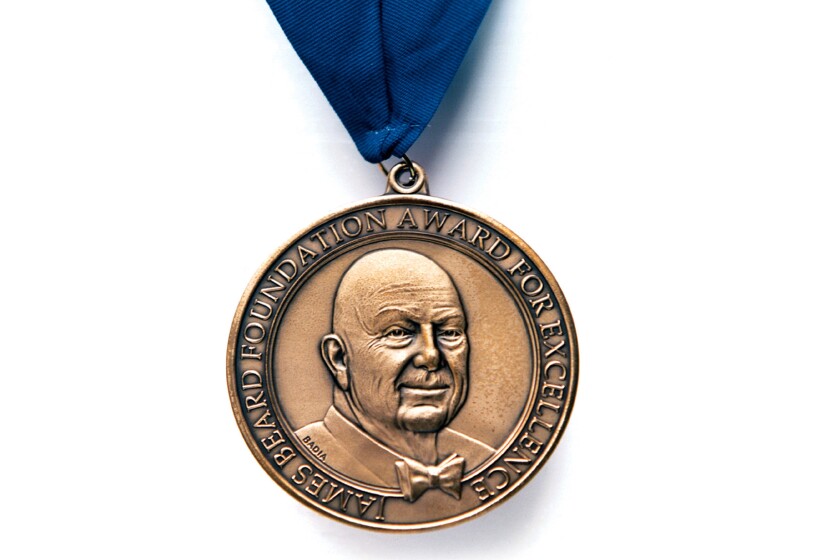 LA chefs and restaurants nominated for 2020 James Beard Awards
We asked a mix of writers, editors, chefs and staffers what supermarket they lean on most.
I spend a lot of time eating in the San Gabriel Valley, always learning and ever amazed by the breadth at hand: Beijing duck, Uighur lamb polo, Sichuan ginger rabbit, Hong Kong-style steamed fish, Taiwanese beef noodle soup, on and on and on.
Jollof rice is a West African dish common in Nigeria, Senegal and Ghana. This Ghanian version adds chicken and peppers to the tomato rice for a one-pot meal.
Get our weekly Tasting Notes newsletter for reviews, news and more from critics Bill Addison and Patricia Escárcega.
You may occasionally receive promotional content from the Los Angeles Times.
This simple tortilla soup recipe from Sally Schmitt of Apple Farm Kitchen in Philo combines tomatillos with orange juice in a chicken stock.
Tacos are more popular than ever. So why aren't there more high-profile taqueras?
Jocelyn and Justine Wong, a.k.a. the Hangry Diary sisters show us where to eat the best Taiwanese popcorn fried chicken and boba in the SGV.

Tacos 1986 opened a new location in Westwood last week for its Tijuana-style tacos, mulitas, quesadillas and vampiros with adobada, asada, mushrooms and chicken.

At the newly opened Bar Restaurant on Sunset, a vegetarian French onion soup enters the ring to contend for best F.O.S.
In the first episode of "Off Menu," Food columnist Lucas Kwan Peterson and Jazz Singsanong, longtime proprietor of the Thai Town restaurant Jitlada, head to LAX-C, a vast, warehouse-like grocery store that's sometimes known by its informal nickname, Thai Costco.

Chicken sausage, an unheralded staple of the L.A. food scene, gets its due in this latest episode of "Off Menu." Host Lucas Kwan Peterson heads to South L.A. to sample some from two of its most well-known purveyors: Mama's Chicken and Best Buy Meat.