Governors say — despite White House claims — they need supplies, federal help to ramp up testing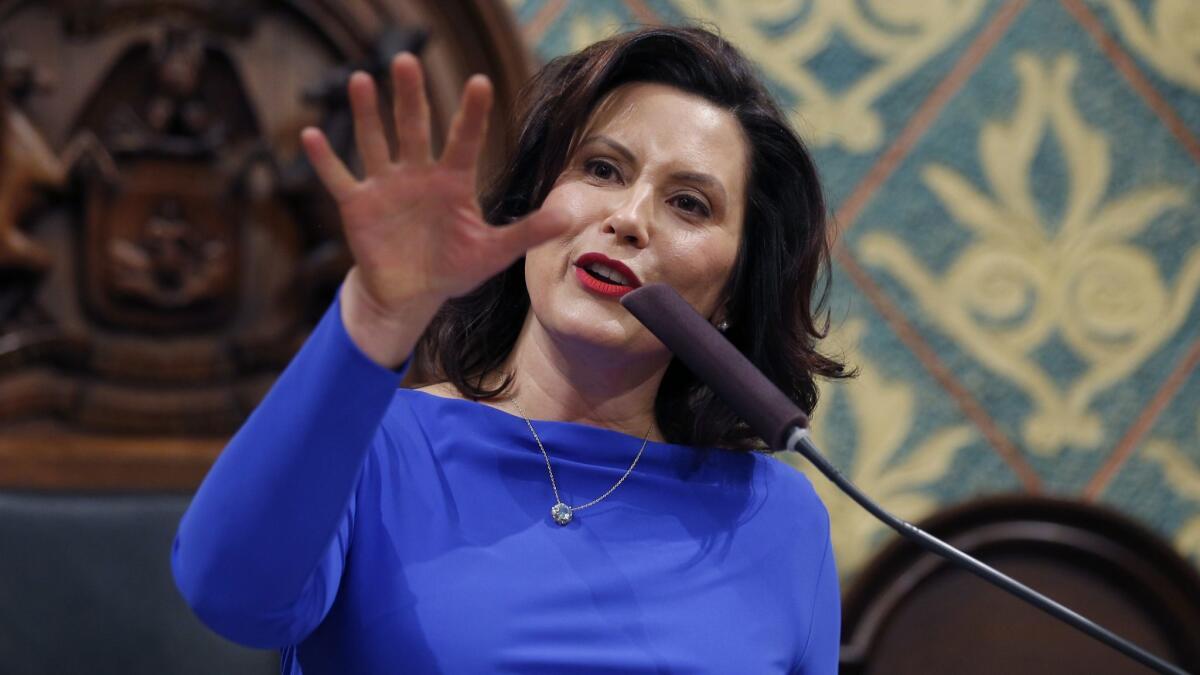 President Trump came under new criticism Sunday from governors who said the White House was pushing to reopen the country's economy without a proper testing regimen in place for coronavirus infections.
Trump last week unveiled guidelines for easing, in phases, the shelter-in-place restrictions that shuttered many businesses across the country. The president declared at a briefing Saturday that the country had "tremendous testing capacity" and accused opponents of "trying to politicize the issue of testing."
Virginia Gov. Ralph Northam, a Democrat, said it was "delusional" to assert that there was enough testing in place to move quickly on easing restrictions.
"Our president, obviously, has been unable to deliver on tests," Northam said on CNN's "State of the Union.
Although U.S. testing rates lag behind those of many other countries weathering the pandemic, Vice President Mike Pence said Sunday that smaller numbers of tests could suffice if carefully targeted. He also said states needed to step up their efforts.
"We're doing 150,000 tests a day now," Pence said on NBC's "Meet the Press," adding that "if states around the country will activate all of the laboratories that are available in their states, we could more than double that overnight."
But governors, including some Republicans, said more federal action was needed to bring testing up to effective levels. Some public health experts have said widespread measures to reopen the economy will need to be accompanied by half a million tests a day.
"I think this is probably the No. 1 problem in America, and has been from the beginning of this crisis — the lack of testing," Maryland Gov. Larry Hogan, a Republican, said on CNN's "State of the Union."
Hogan, who heads the National Governors Assn., said he had "repeatedly made this argument to the leaders in Washington on behalf of the rest of the governors in America."
Some state executives pointed out that the federal role was crucial in certain aspects of the testing process. Gov. Charlie Baker of Massachusetts, a Republican, said on CBS' "Face the Nation" that states "shouldn't be making their own decisions on that stuff."
"Everything associated with testing has to be approved by the CDC and the FDA, as it should be," Baker said on CBS' "Face the Nation," referring to the Centers for Disease Control and the Food and Drug Administration.
Gov. Gretchen Whitmer of Michigan, whom Trump has often singled out for criticism, said on NBC that states like hers had the capacity to ramp up testing if they received needed supplies as part of a coordinated federal effort.
"Part of the story in Michigan is we have the capacity to double or triple the number of tests that we are doing, but we need some of these supplies," she said, citing chemical reagents and swabs. "You can't process all of these tests if you can't take the sample and protect it and move forward though testing."